TheQuarantineProjects
www.TheQuarantineProjects.com
MENTALLY EXHAUSTED? UNORGANIZED PLANS? OVERTHINKING WHAT TO DO? HAVE A PLANNER WITH US TO LEAD YOUR DREAM INTO REALITY. CONNECT WITH YOUR INNER DESIRES TO REACH YOUR SUCCESS. NOT ONLY FOR YOUR DREAM BUT TO HEALTHY ROUTINE.
KEEPING UP
Keeping up with an ever ending change is a challenge. Here are some questions that will reveal your lack of positivity in life. Have you ever felt so depleted, unproductive, exhausted, self-indulgent, and negative? That even when you're not doing anything, you're exhausted and drained? You know how you want to be productive but don't know where to begin? If you answered yes, it is time to focus on yourself and complete the challenges in the planner to maintain positivity in your life.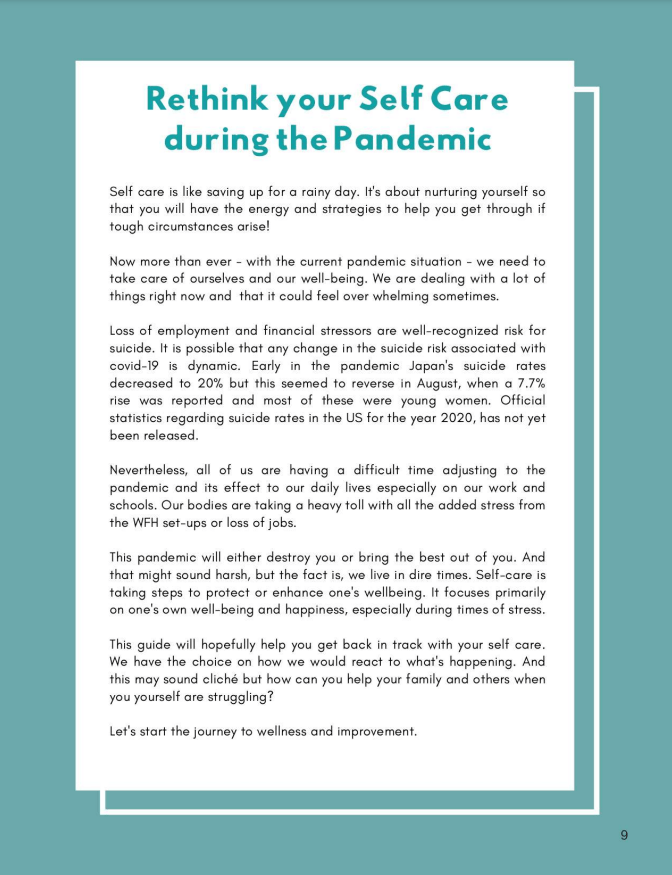 WITH POSITIVITY
With positivity, life is bright. It is in our nature to spread positivity to others, and positivity brings hope and happiness. As we all know, maintaining positivity is difficult. Start prioritizing yourself and fill your life with positivity.
FOCUS ON YOURSELF, BE POSITIVE!
30 Day Challenges to Mental Health. Productivity, and Detoxifying your Social Media
Journal your day
Positive Affirmations (includes affirmation for anxiety)
Weekly Meal Planner
Inspirational Quotes
Checklists to Physical, Emotional, Spiritual, Social, and Intellectual Self-care
TheQuarantineProjects
Suggested Websites:
https://kabayankuwait.com/
https://investmentsph.com/
https://retirementprojectph.com/
Suggested Content:
Three Words, Nine Letters: How are You? – The Quarantine Projects